FREE Weight Training Workouts
Try Our Fitness Software Routines
And Get Super Fast Gains In
Muscle Building and Fat Loss!
Enter your first name and a valid email address
for instant access to the free workout routines.

The Pros and Cons of Dating a Personal Trainer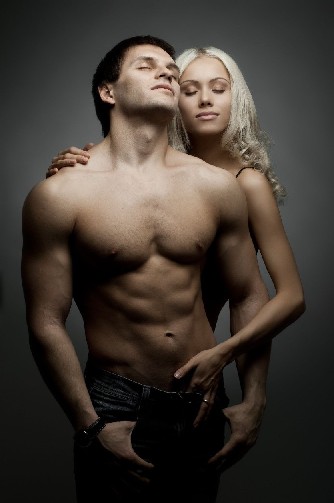 How sexy would it be to have a personal trainer for a partner?! As cliché as that sounds, personal trainers are steaming hot and make fiery boyfriends. At the same time, there are pros and cons to every situation, and dating a personal trainer is no different. That's why we'd like to draw your attention to the negative aspects of calling a fitness buff your beau, while shedding light on the obvious positive ones for good measure, starting with canceling your BBW dating sites subscription, in case you had one. You're not going to need it anymore because you'll be in the shape of your life, whether you like it or not.
#1: You Better Be Athletic
Whether this is a pro or a con depends totally on you, but if you want to date a personal trainer, you better start working on getting into your best possible shape. Not only are they demanding when it comes to keeping their physique up, but they also want their partners to be on the same page. This means hitting the gym 4 times a week and constantly working on your problem areas to show you can keep up with him.
#2: They Think The Sports Style Is Sexy
In all likelihood, your personal trainer has an eye for girls who can rock good sportswear. They don't mind skirts and heels, but tights and skimpy workout tops make them go crazy. Mind you, they get to look at girls dressed like that at the gym all the time, and if after work they meet up with you and you're in your best boho-chic attire, this could potentially result in a few problems. To avoid this, find a sportswear brand that suits your body shape and style, and learn how to rock their pieces for his viewing pleasure. He'll be grateful you're dressing the way he likes, and you'll get to wear comfortable clothes as a bonus.
#3: They Eat Healthy
Tough luck if your favorite foods involve starchy carbs, greasy meat or fried anything because you won't get to enjoy many of those with your boyfriend. If, on the other hand, you watch what you eat and think fruit is comfort food, this is more of a pro than a con because your other half will only make things easier in that department. You'll get to go out to dinner without arguing over the choice of restaurant, and there won't be any judgemental or worrisome glances exchanged between the two of you.
#4: They Are Always On The Go
Tired? Low on energy? Not the kinds of words you'll find in a personal trainer's vocabulary. If you're always on the go, you won't have a problem to keep up and follow his tempo. On the other hand, there won't be that many nights spent in bed watching Netflix until the wee hours. As you can see, whether an aspect of dating a personal trainer is positive or negative depends entirely on you and your perception. This is encouraging because it means you have plenty of room to align your perception and expectations with his, which leads to a stable and compatible relationship that can last for as long as you both are willing to invest yourselves in it.
Click Here For Your Free Fitness Magazine Subscription